---
---
All About Me.
I live in a village called
Brynteg
, which overlooks the town of
Wrexham
.
I have two sons, Danny
and Jamie who I actually met on 'The Trisha Show' in March 2006.
My Mums name is Maureen, she sadly passed away on January 1st 2010, we all miss her. My Dads name is Philip.I have two sisters, Helen, who is my twin and one half-brother, Kev.
I went to New Broughton Infants/Primary School from 1973 to 1980,then Grove Park Comprehensive from 1980 to 1985.My first 'job' was in fact a Y.T.S placement as a van driver's mate for a bed delivery company called 'Bedtime Bed Centre'.
I left there to work on a milk van for a year or so, then I learned to drive (passing my driving test in Febuary 1988) .I then worked in 'Argos' part time, after that i got a job driving for a dry cleaning company called 'Star Dry Cleaners'.
From April 1989 till November 2006 I worked in a factory called
Honeycrown
,which is in a village called Llay on the outskirts of
Wrexham
.
I never thought i would leave that place after nearly 18 years there but I did and I now work for
Sainsbury's
in
Wrexham.
I started work in the BWS (Beers,Wines,Spirits) Department, started there on the 12th November 2006,at their busiest time, I think it was the best time to start though!!
I now work on the Bakery department, well Bread and Cake to be specific.
I've met some really nice people there, too many to mention here but I'm glad I made the change!
My favourite TV programs of all time must be
Band of Brothers
, the best World War Two mini series EVER made ,
Sharpe
, and
Auf Wiedersehen Pet
.
I love my music, mainly Metal/Rock/Indie with a sprinkling of Classical.
I also love watching films, reading, local history and tattoos, I have 20+ at the moment. I also collect replica Swords and Second World War Memorabilia.
I enjoy going on holidays, my favourite place is
Magaluf
,
also been to Normandy in Northern France
numerous times. I want to go to Austria and Bavaria at some point.
I love cycling, I cycle to work and for pleasure, I use a Hybrid for work and a road bike for getting out and about on nice sunny days.A quick ride would be 20-30 miles,an average ride out would be 50-60 and a longer ride is between 80-100 miles.
I am a football fan,I support my hometown club,
Wrexham FC
who play in the Blue Square Premier League.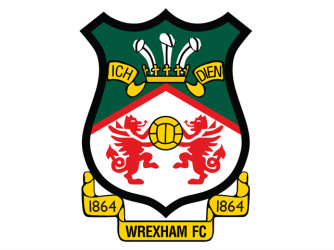 ---
My Grandfather
One of my Grandfathers, Philip Henry Myers served in both World Wars,in the First World War he was in the Royal Horse Artillery and in the Second World War he served as an Anti-Aircraft gunner, he rose to the rank of Sergeant or Colour Sergeant and fortunately I still have his medals and a box given to the troops. This is a World War One Princess Mary Gift Box, made of brass, & originally containing gifts for the forces serving in France at Christmas 1914.
Princess Mary (later the Princess Royal) organised a fund to ensure that each man serving in France at Christmas 1914 received a small brass tin containing cigarettes, tobacco, & chocolate.
The lid of the tin is embossed with her silhouette in a garlanded circle, her initials at either side, & 'IMPERIUM BRITANNICUM' above & 'CHRISTMAS 1914' below.
---
Old photos of my Grandfather,Philip Henry Myers
---
Normandy 2009

---
---
---
---